Scrap Gold Blog
Published Friday 18th September 2009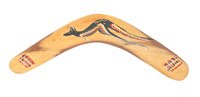 Following on from our previous blog this week regarding our record customer inquiries last month, we've drilled down our figures to establish an interesting statistic we feel is testament to our customer service, offer price and general work practice - Over the past year, 13.9% of customers returned to us on more than one occasion to sell more gold jewellery, coins, silver and platinum.
Our research indicated in a high percentage of cases, customers have been testing the service with a small quantity of goal, proving our customers are aware of the potential risk involved in sending.
We would stress that all new customers that are concerned about sending away their jewellery should take reassurance that we are one of a few scrap gold dealers backed by the BJA (British Jewellery Association), we also hope that our previous customer testimonials build some confidence in dealing with us. But the most overlooked safeguard of all - We ask that you send your jewellery to us via a post office counter using the Royal Mail special delivery service. The Royal Mail will provide you with a thirteen digital tracking number so you can trace the location of your package using the Royal Mail Track and Trace Service and your parcel is insured upto £2500.
If you have any questions regarding the posting and security of your package, call Scrap Gold on 0121 523 1046.
Read More
---
Published Thursday 17th September 2009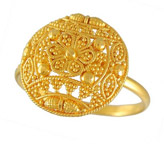 The start of the autumn season has brought an instant and not uncommon surge in the price of gold - The price has risen from around £568 an ounce in mid August to £610 / ounce as of the 5th September 2009. Many experts believe the price is set to rise further over the coming weeks.
There is a common trend for the gold price to rise this time of year thanks to the pending Indian wedding season starting in October. Gold jewellery is traditionally a very popular gift at Indian weddings, friends and family purchase gold in the weeks leading up to the October wedding season, thus driving up the gold price as the global demand increases.
Our Scrap Gold purchase price closely follows the daily UK spot price, so with this annual price surge reaching its climax in mid to late September, now is an ideal time to release the value of you scrap gold jewellery and coins.
Read More
---
Published Wednesday 16th September 2009

Scrap Gold are celebrating a record 744 Customers in the past month!
We've handled 744 scrap gold customer enquires over the past month - our highest number to date! As the gold price makes another surge we're seeing more and more people looking to take advantage of the current high gold price and trade their unwanted and broken jewellery and coins for cash.
We believe our customers have become more net savvy and actively checking several gold buying sites to compare gold price offerings before parting with their gold and aren't easily fooled by flashy companies spending excessively on prime time TV advertising! Our customers have identified Scrap Gold UK as an honest and reliable gold buyer with a proven track record, extensive customer history (Review some of our excellent customer feedback) and highly competitive gold price.
Read More
---
Published Monday 14th September 2009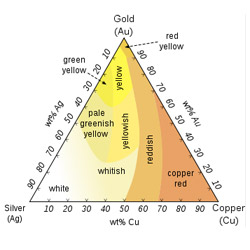 While gold is often considered a descriptive colour, only pure gold is the traditional yellow colour we all picture when dreaming of vaults full of gold bars.
In its varying forms and uses, gold is often reffered to in several colour extremes. The differing colours of gold are created by the varying quantities of Gold (Au), Silver (Ag), Copper (Cu) and several other elements in the alloy.
White gold is the most common coloured gold and is a composite alloy with the addition of nickel or occasionally palladium - White gold is often used for jewellery thanks to its hard wearing property.
Red, pink or rose coloured gold derives its colour from the high copper content - Rose gold is usually 18 carat gold with a 3 - 1 copper to gold content ratio.
Purple and blue gold commonly contain around 20% aluminium (purple gold) or indium (blue gold). Bluish gold is less common as its alloy partner indium lacks the strength required to make it a feasible choice for jewellery.
Grey gold is relatively uncommon and contains a mixture of alloys, most notably manganese.
A 3 - 1 ratio of silver mixed with pure gold creates what is commonly known as green gold.
The value of coloured gold is dictated by the quantity of the pure gold content (the carat value). Coloured gold is most commonly found in decorative jewellery and so will often feature other elements such as precious stones which will add to its value.
For more information about the colour of gold and the value of your coloured gold jewellery, contact Scrap Gold on 0121 523 1046.
Read More
---