Our Customers Keep Coming Back
Published Friday 18th September 2009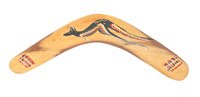 Following on from our previous blog this week regarding our record customer inquiries last month, we've drilled down our figures to establish an interesting statistic we feel is testament to our customer service, offer price and general work practice - Over the past year, 13.9% of customers returned to us on more than one occasion to sell more gold jewellery, coins, silver and platinum.
Our research indicated in a high percentage of cases, customers have been testing the service with a small quantity of goal, proving our customers are aware of the potential risk involved in sending.
We would stress that all new customers that are concerned about sending away their jewellery should take reassurance that we are one of a few scrap gold dealers backed by the BJA (British Jewellery Association), we also hope that our previous customer testimonials build some confidence in dealing with us. But the most overlooked safeguard of all - We ask that you send your jewellery to us via a post office counter using the Royal Mail special delivery service. The Royal Mail will provide you with a thirteen digital tracking number so you can trace the location of your package using the Royal Mail Track and Trace Service and your parcel is insured upto £2500.
If you have any questions regarding the posting and security of your package, call Scrap Gold on 0121 523 1046.