Scrap Gold Blog
Published Monday 11th January 2010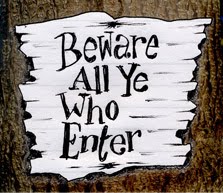 Towards the end of 2009 several reports came across our desk regarding a new phenomenon... gold parties - their overnight success and the pitiful price organisers were paying sellers attending the parties.
2009 was a bumper year for the gold price, with numerous almost constant television adverts publicising the high gold price, the whole country was fully educated to the new concept of selling their old, broken and unwanted gold jewellery, watches and anything with even a hint of gold content for cash! But how many people actually realise the true scrap gold price and how much their old gold jewellery was actually worth!
Dealers looking to cash in on the rising gold prices looked for new ways to reach an almost untapped primary target markets, women aged 25+ with draws, bags and jewellery boxes full of unworn and broken jewellery. The themed selling party model has been a proven success in this market demographic many times before, think Tupperware, candles and Ann Summers - So a social gathering based around a common interest in jewellery and making some extra cash would be an obvious success.
Gold selling parties have indeed been a hit in the UK, for the dealers anyway! Imagine a captive audience, plenty of peer pressure in the room and the offer of cold hard cash in the hand... Most people will openly accept the rudimentary assay of their gold and quickly grad the cash counted before them without really questioning the price offered. The opportunity to research the price and consider the offer simply isn't there, it's a cash now or never situation and the human impulsive nature kicks in.
We've seen reports of less than 18% of the true market value being offered to sellers at gold parties, with unsuspecting sellers more than satisfied with the seemly good price paid until they later have the opportunity to research the true value of the items they've sold! Many people are just not aware of how high the gold price has risen in recent years.
The gold party organisers aren't always the true source of blame either, many operate a form of franchise under a main stream gold dealer, many have paid an initial setup fee of up to £600 to purchase a 'Gold Party Kit' containing all the information and tools they require to look the part and make the deal. The very same gold dealers are often the ones that take the gold from the party organisers, again for a hefty percentage - or refining fee!
If you've been invited to a gold party, remember to do some homework before you go, use our scrap gold calculator to estimate the true value of your gold and if the price offered doesn't come close, hold onto your jewellery and send it in to us... We are Scrap Gold UK, a family firm with an honest price and hundreds of satisfied customers. You can sell your gold online using our online sell now form or call us directly on 0121 523 1046.
Read More
---
Published Sunday 10th January 2010
Are you a dentist with a stockpile of old damaged or unwanted dental gold crowns, bridges, inlays, onlays, PFG's or PFM's? Contact us for our latest Scrap Gold Prices for Dental Gold on 0121 523 1046.
Read More
---