Scrap Gold Blog
Published Friday 7th August 2009

Gold in the news again...
More evidence that the demand for gold is continuing to grow, news from the Royal mint yesterday that output as of April 2009 has almost doubled to keep up with the ongoing demand.
While the price has plateaued in recent months, now is a good time for anyone sitting on old gold jewellery and coins to liquidate their much in demand asset into cash!
We are currently seeking gold bullion coins and will soon be announcing a new gold coin calculator tool for our website.
If you have gold, silver or platinum to sell, visit scrap gold and complete the "I'm ready to sell" form.
Read More
---
Published Tuesday 4th August 2009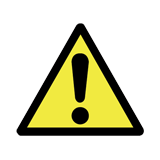 We thought it important to highlight some of the customer feedback we've received recently in regards to the service offered by some of our competitors.
Ian Murphy from London emailed to let us know...
"Thank you Scrap Gold UK. I was very happy to receive my cheque for £867.43 after only three days as I had previously sent my gold to a well known scrap gold company advertised on TV ScrapMYgold which did not offer a price per gram on its website and offered me only £430.00 for the same package which I turned down and waited 10 days for the return of my items. I hope I will be listed on your feedback page as I will be telling all my friends to check out SCRAPGOLDUK Kind regards Ian".
We're hearing similar stories on a regular basis and have ourselves uncovered similar issues when testing our competitors services (Read Scrap gold sellers BEWARE!).
If you've had problems with a Scrap Gold buyer and are not 100% happy with the service or price you've been offered, give us a call. We're a well established Jewellers (We're part of Sabre Jewellery) from the world famous Jewellery Quarter in Birmingham, we don't spend thousands on flash television commercials and newspaper adverts - we genuinely believe that the ongoing success of Scrap Gold UK is largely down to our honest and open service.
Read More
---